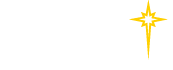 Research
The Hospice & Palliative Medicine Fellowship requires that each fellow participate in a scholarly project to be approved by the program director. In each case, the scholarly activity should result in a national or regional presentation and/or publication in a peer reviewed journal.
Dedicated Research Institute
St. Luke's University Health Network has a dedicated Research Institute with a full time research director who will aid fellows in their research endeavors. Additionally, the didactic curriculum will include statistical analysis, review of journal articles and research techniques to help prepare them for participation in scholarly activity. By participating in journal club, fellows will learn and demonstrate skills in critical analysis.
Regional and National Meetings
Fellows will be encouraged to attend the American Academy of Hospice and Palliative Medicine Annual Assembly and other regional and national meetings as appropriate.
Fellows present at St. Luke's University Health Network – sponsored research symposia yearly.