General Surgery Residency

Work hard, provide exceptional, timely patient care, and have fun! This has been the core philosophy of our general surgical residency over the last 20+ years. Here at St. Luke's the emphasis is on resident autonomy both inside and outside of the operating room to prepare you for the next level. Furthermore, our commitment to both research and leadership development ensures that our residents reach their full potential. The end result is a graduating surgical resident that is beyond competent and immediately ready to transition into a general surgery position or very competitive fellowship. See where our graduates have gone.
Additionally, St. Luke's strong commitment to education and research ensures that your experience will be vast and will prepare you not only for the operating room, but life as a leader in the field of medicine.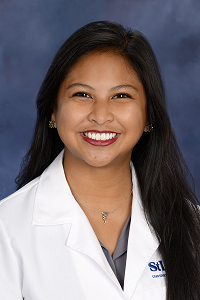 "Prior to meeting the general surgery residents at St. Luke's, I was hoping to go into family medicine or pediatrics. That changed once I did my general surgery rotation at St. Luke's as a third year medical student. The attendings and residents at St. Luke's were the reason I decided to go into surgery. I am so grateful that I was able to train with this group of surgeons who are dedicated to teaching and patient care. I learned so much during my five years as a resident in terms of skills and clinical decision making, and I definitely grew as a person. I started my colorectal fellowship with confidence and motivation to be like the mentors who trained me."
Julia C. Tolentino, MD
Graduated June 2020
Learn about St. Luke's General Surgery Residency Program.
Our unique residency philosophy coupled with our ongoing resident success stories have created an "esprit de corps" that truly is second to none. Our residents and faculty genuinely enjoy coming to work each and every day – you will as well.
Brian Hoey, MD
Program Director