Application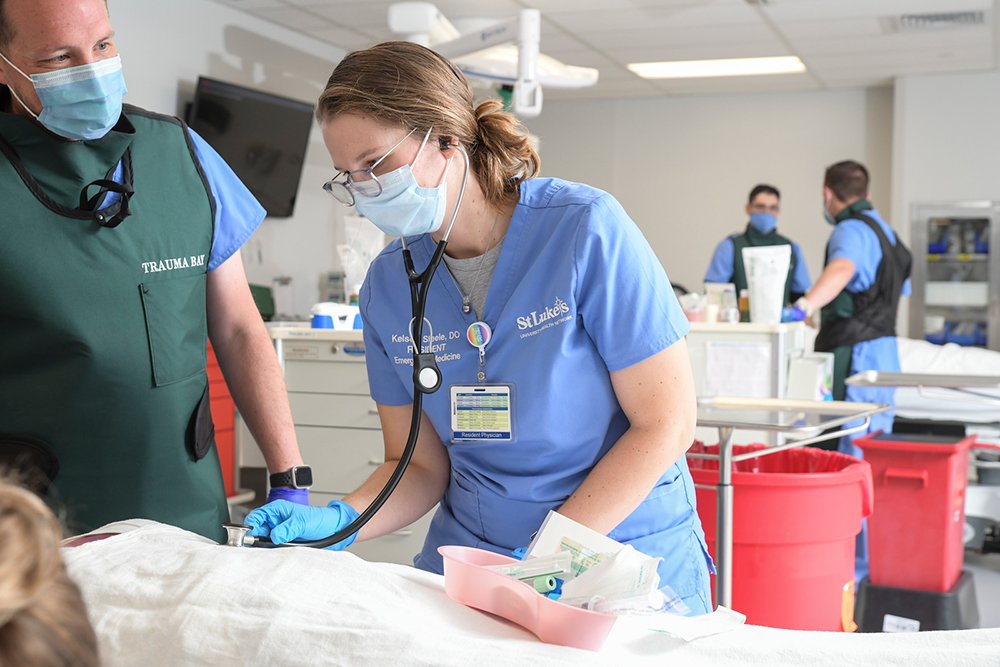 Applicants should apply through the Electronic Residency Application Service (ERAS). Once the application materials have been reviewed, selected applicants will be invited via e-mail to interview. Positions are offered through the National Residency Matching Program (NRMP).
For the 2022-2023 Interview Season:
This year, the faculty and residents at St. Luke's Anderson are excited to meet you in person. We feel that this is a big decision and that the ability to interact with future colleagues' face to face is an important part of determining where you think you will be most successful and happy. However, we understand that there are limitations to who can travel and when. If you feel that you are best served by meeting us virtually, we are happy to accommodate. Our goal is to give you the information you need to make the decision that is right for you. All applications will be reviewed holistically, and every attempt will be made to mitigate bias regarding choice of interview format.
We will begin offering interviews on 10/5/2022 at 6 PM.
Our first interview day will be 10/19/22.
All applicants will have at least 72 hours to accept or decline interview offers.
Every applicant offered an interview will have the opportunity to interview if they so wish.
Interviews will be both in-person and virtual.
Those who choose to interview virtually will have the option to visit and tour the campus and meet the faculty and residents.
We are participating in preference signaling.
Applicants who elect to "signal" us will be given a standardized number of points in our decision to interview scoring rubric.
"Signals" will not be used as part of our ranking process.
The final status of applications will be released by 1/1/2024.
Questions can be directed to our program coordinator: