*
Med School Dean Recognized by American College of Physicians for Mentoring Female Physicians
December 02, 2022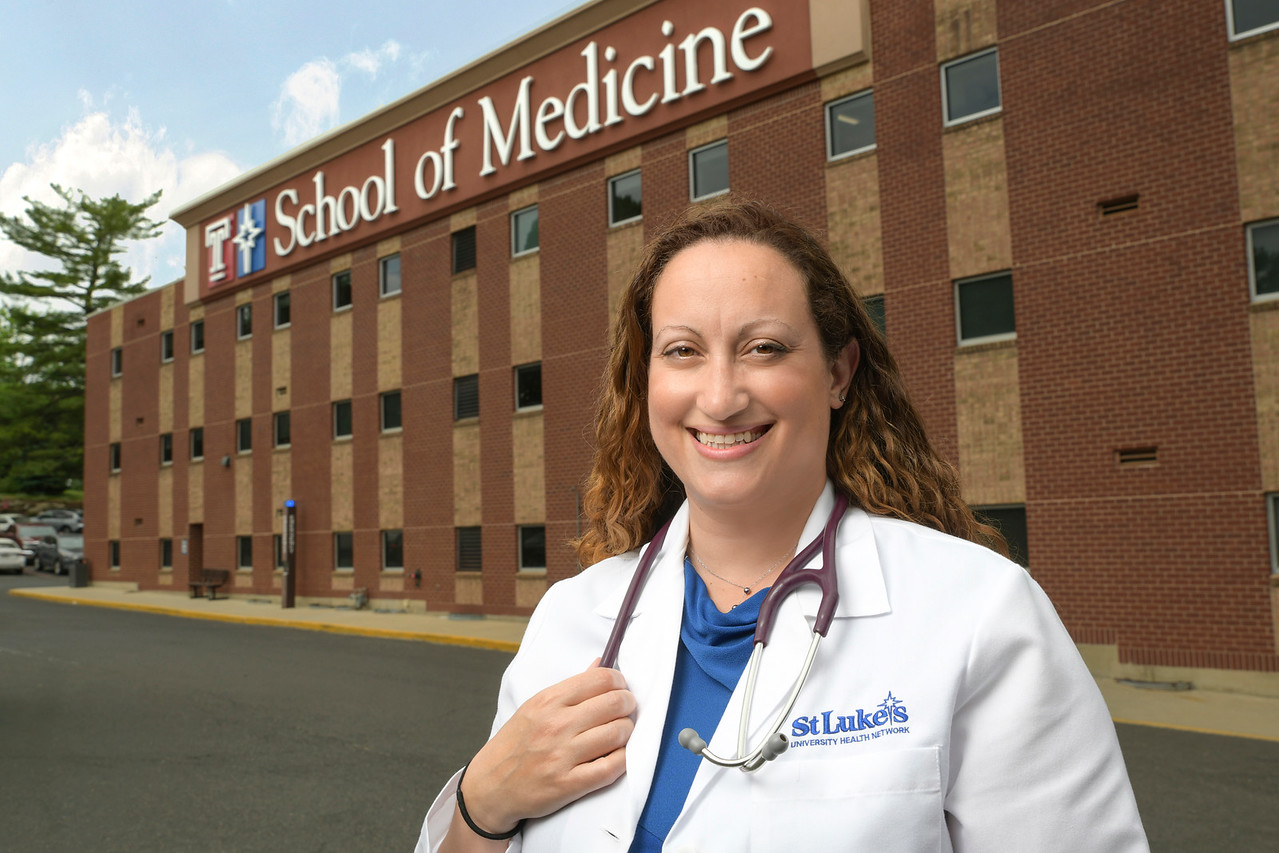 Shaden Eldakar-Hein, MD, MS, FACP, dean of the Temple/St. Luke's School of Medicine, has been awarded the Dr. Ann Preston Women in Medicine Award from the Pennsylvania Chapter of the American College of Physicians (A-ACP) for 2022. The annual award recognizes a Chapter member, male or female, whose outstanding efforts and achievements have promoted the career, success, leadership, and overall quality of life for women in medicine.
"I walk in the shadow of giants who have paved the way for me through their unyielding support, starting with my mother," Dr. Eldakar-Hein said. "Mentorship and sponsorship are an integral piece of my leadership, and I am honored to receive this award. The greatest reward is to see the success of mentees especially our students, residents and my fellow colleagues."
Dr. Eldakar-Hein was named Senior Associate Dean of the Temple/St. Luke's School of Medicine in December 2020, succeeding Joel Rosenfeld, MD, who retired. In her position, Dr. Eldakar-Hein oversees the medical education of 150 students a year and is responsible for all key academic functions, including curriculum, admissions, student promotions and graduation, student wellness, student academic support and faculty appointments and promotions.
An internal medicine hospitalist, Dr. Eldakar-Hein came to St. Luke's from the Larner College of Medicine at the University of Vermont where she served as assistant dean for students, as well as the associate residency program director of internal medicine.
Dr. Eldakar-Hein grew up in Endicott, New York, and received her undergrad degree from the Pennsylvania State University. She graduated from Temple University School of Medicine in 2007 and completed her residency at Temple University Hospital in 2010.
The Temple/St. Luke's School of Medicine is the Lehigh Valley's first and only four-year medical school. Students complete all four years of their medical education at St. Luke's University Hospital located Bethlehem.
Ann Preston Award for Women in Medicine
The Dr. Ann Preston Women in Medicine Award, started in 2019, is named after Dr. Ann Preston (1813-1872), who lived her whole life in Philadelphia and was a true medical pioneer. She was in the first class of women who enrolled in the Female (later Women's) Medical College of Pennsylvania in 1850. Dr. Preston was appointed a professor of Physiology and Hygiene in 1853. After the Board of Censors of the Philadelphia Medical Society effectively banned women physicians from the public teaching clinics of the city, she raised funds to start a new hospital where teaching could occur. The Women's Hospital opened in 1858. She later created a school of nursing, and she was named the first woman dean of the Women's Medical College in 1866.
The Women in Medicine Award is one of numerous awards Dr. Eldakar-Hein has received for her teaching, research and mentorship. In addition, she is well published in a variety of scholarly areas.
Dr. Eldakar-Hein lives in the Lehigh Valley with her husband and their two children.
The 7,800-member Pennsylvania Chapter, American College of Physicians is part of the ACP, the state and nation's largest medical specialty organizations.