I've taken control, and I'm living my best life now.– Jessica
Jessica Hoffman has plans.
Plans to do fun things she's put off because of her extreme weight.
Plans to stick to the healthy changes she's made in her eating and exercising.
Plans to embrace life and support others who struggle with obesity like she did for much of her life.
The 41-year-old Emmaus wife and Mom feels more alive and healthier than ever since having weight loss surgery in 2020 at St. Luke's Weight Management Center.
For too long, she carried her shame of excess weight on her petite frame.
She was too self-conscious for things like roller coasters, airplane trips and wearing form-fitting fancy dresses. She feared the embarrassment of being overweight.
Jessica tried fad diets, joined a gym, took natural supplements. The pounds dropped, then she gained them all back and more. She struggled with this lifelong cycle of unhealthy behavior.
"I wasn't taking care of myself," she says. ""I had lost my focus on the life I wanted to live."
Then her father died from smoking-related lung disease at age 67, and Jessica realized her unhealthy lifestyle could end her own life too early. She couldn't do that to herself, her husband and her children.
"I told myself, 'You must do something different.'"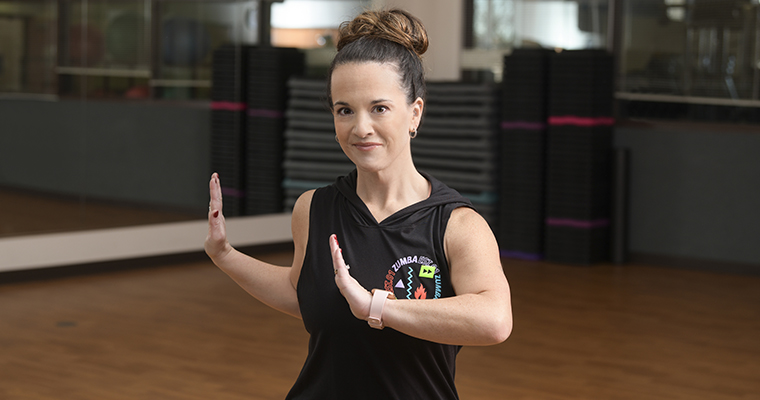 She met with staff from the St. Luke's Weight Management Center and bariatric surgeon Maher El Chaar, MD, and, immediately, Jessica felt their support.
No judgement. No accusations. Just patience and support. She made up her mind to have weight-loss surgery.
In February 2020, Dr El Chaar reduced the size of her stomach to that of her (fist?) and started her on her journey of renewal.
The weight seemed to melt away. She improved her diet and increased her fitness frequency.
Pound by pound, her family, Dr. El Chaar and the Weight Management Center nurses and nutritionists cheered Jessica on her way to her new self.
"They care about me and encourage me at every pound I've lost."
Now she does cardio drumming at Emmaus Community Park and is a licensed Zumba instructor. She eats fruits and veggies, drinks plenty of water and protein shakes.
She has a bucket list of dream activities that she is checking off.
Hiked a volcano in Hawaii: check
Ran a 5K race: check
Bought a black, fancy dress: check
The family trip to Disney and roller coaster ride are coming soon.
But today, Jessica is living the dream of a new life that was decades in the making.
She is grateful to St. Luke's for helping her make her dream come true.
"I've taken control," she says, "and I'm living my best life now."