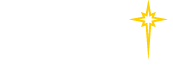 Find a Practice/Location
View All

About Medical Weight Loss

St. Luke's Medical Weight Management Center is fully staffed with a comprehensive team of health care professionals from multiple disciplines devoted to helping you lose weight and keep it off. We utilize weight loss methods that are proven through evidence-based medicine and that are medically supervised to provide you the safest, most effective weight loss solutions available.
Our team of physicians, dietitians, behavioral health specialists and exercise physiologists work together to help you reduce excess weight. We provide education and counseling in both group and individual settings for nutrition, behavior modification, emotional readiness and fitness.
All of our medical weight loss programs are designed to help you make lifestyle changes in the following areas and to help you maintain your weight loss over time.
Dietary Changes — A registered dietitian helps you develop a meal plan that you can live with and fits your current lifestyle. Successful long-term weight loss should be based on a healthy, balanced diet.
Behavioral Changes — A behavioral health specialist helps you examine problematic eating behaviors and find ways to break bad habits. They will also help you change the thought processes that lead you to overeat or sabotage your own progress.
Activity Changes — An exercise physiologist helps you plan and maintain an exercise program. Exercise is crucial to the long-term success of a weight loss program.
Support Systems — The process of losing weight and growing accustomed to new ways of dealing with food can be difficult. Our center provides you with the support you need through group and individual sessions.
Note: Your insurance may or may not cover medical weight loss and coverage may depend on your BMI and/or medical conditions.