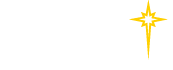 Find a Practice/Location
View All

COVID Health and Safety Plan

St. Luke's NFP Health and Safety Plans
As the COVID-19 pandemic continues to evolve, we would like to keep our clients, supporters and community up to date regarding the health and safety plans that St. Luke's Nurse-Family Partnership has instituted, and maintained, since the beginning of the pandemic. We will continue to follow the guidance of the Office of Child Development and Early Learning (OCDEL) and the Nurse-Family Partnership (NFP) National Service Office (NSO) to deliver the NFP model exclusively through telehealth/virtual visits as COVID-19 cases and hospitalizations continue to rise to record levels across the country. St. Luke's, OCDEL and NFP recognize that maintaining the safety of the workforce and families is essential during the COVID-19 pandemic.
We are looking forward to the time when it is safe for nurses to return to the community and visit with clients and families in their homes. In the meantime, we must all be vigilant in ensuring everyone is safe by adhering to the mitigation strategies outlined by the Centers for Disease Control (CDC) and the Pennsylvania Department of Health (PA DOH).
Should you have any questions regarding the health and safety plans of St. Luke's Nurse-Family Partnership, please feel free to contact us at nfp@sluhn.org.
Quality Care
Focused on You