As of 8-16-2021, out of an abundance of caution for our patients who are immunocompromised, we are currently not permitting visitors in our infusion and radiation therapy treatment areas.
For additional updated information regarding St. Luke's Visitor Policies, please see the list below.
To help maintain a healthy environment, we are requiring all staff, patients and visitors to wear a mask (covering your nose and mouth) at all times – regardless of vaccination status.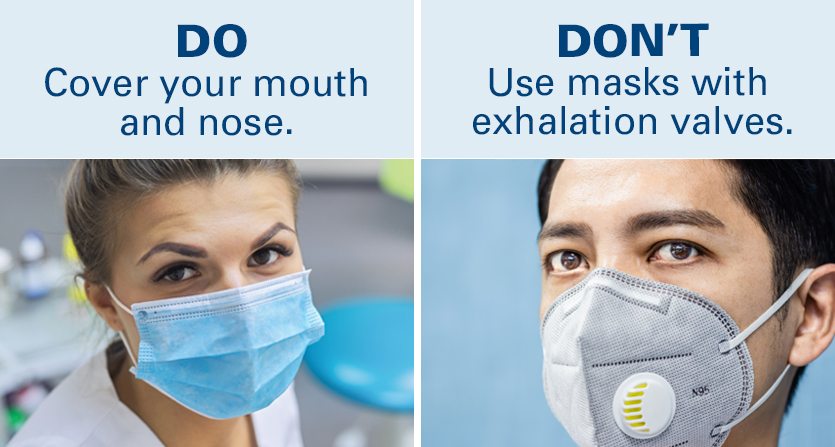 Masks with valves allow exhaled air to be vented into the room, exposing everyone to that air. If you enter with one of these masks, we will provide you with a surgical mask to place over your mask.
Thank you for helping #StopTheSpread!