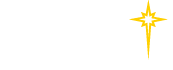 Find a Practice/Location
View All

COVID Health and Safety Plan

St. Luke's Nurse-Family Partnership Return to Home Visit Guidelines
Nurse-Family Partnership (NFP) is a home visitation model. Due to the unprecedented nature of the Covid-19 pandemic delivery of this model was transitioned to virtual methods (video and/or telephone) in March of 2020. Beginning June 1, 2021, we will resume incorporating home visits back into the delivery of the NFP model as appropriate and safe for our families and nurse home visitors.
NFP nurse home visitors (NHV) will follow the Personal Protective Equipment (PPE) Guidelines set forth by the St. Luke's University Health Network. For all in-person visits and at this time we also request that individuals who are not vaccinated and over the age of 2 who will be present for the home visits mask for the duration of the visit. NFP NHVs will provide face masks to individuals who are unable to provide a mask on their own.
Clients will be screened using the St. Luke's NFP Covid-19 Screener no earlier than the day prior to the scheduled visit and will follow the recommendations outlined in that document. The date, time, and outcome of the screening will be documented in the NHV's progress notes prior to each in-person visit. Clients are encouraged to reach out to their NHV if anything changes after that screening that would result in the need to change the method of visit delivery or to reschedule a visit if needed.
NFP NHVs will disinfect multi-use items after each client use, including but not limited to- scales, stethoscopes, and blood pressure cuffs per Network guidelines.
NFP NHVs will continue to follow network guidelines on self-monitoring for symptoms and daily temperature checks. NHV will report any Covid-19 exposures and symptomology to their direct manager and follow network protocols accordingly.
Should you have any questions regarding the health and safety plans of St. Luke's Nurse-Family Partnership, please feel free to contact us at nfp@sluhn.org.
Quality Care
Focused on You