A Family's Medical History in the Making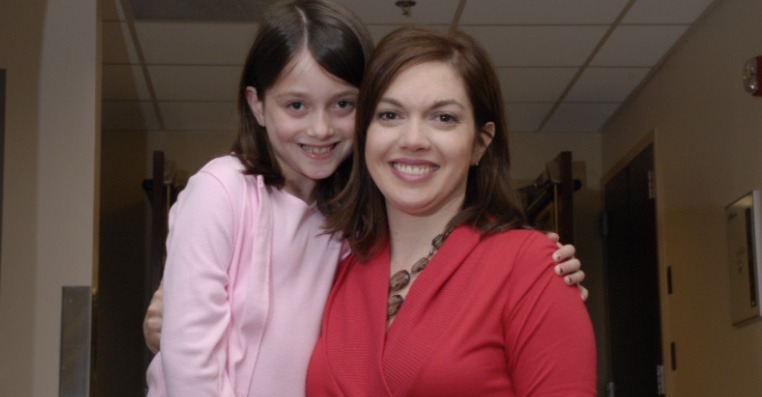 Twenty-seven years ago, Matt Weintraub, an ER tech at St. Luke's Bethlehem, dropped to one knee on the P4 unit where Keri Johnson, a student at the St. Luke's School of Nursing, worked and asked her to marry him.
This romantic proposal launched the history of the Weintraub family of St. Luke's employees, which promises to reach far beyond the hospital's 150th anniversary being celebrated this year.
Their story is one of many family sagas that have unfolded at St. Luke's, which have made the venerable place of healing in the community what it is today.
Fast forward to 2022, and the chatter among the parents and their children, in Lower Saucon Township, most likely often centers around nursing, medicine, caring and the health network. It's where Matt and Keri, both nurses, and their daughters spend plenty of their time these days and plan to be in the future.
And though the parents are no longer married to each other, their commitment to their children, patients and the network are unquestionable.
It's about this impressive family of caring people, who also have received care at the hospital and who hope to take care of patients there for years to come.
Keri and Matt's daughter, Lauren, 21, and her twin brother, David, were born at the Bethlehem campus, and being premature, spent three months in the neonatal intensive care unit (NICU). St. Luke's leaders came to the NICU frequently to check on the couple's babies and ask how the new parents were holding up, says Keri. "That was a phenomenal experience."
Youngest daughter, Alexa, 17, was also born there, and both girls have big plans that will build on the Weintraub family's legacy there.
What makes St. Luke's a natural magnet for caring people like them?
"It's the culture," says Matt, the ER director at the hospital. "People here make it special." He has worked at other health organizations and can vouch for the St. Luke's difference. "I was eager to return," he admits.
Keri, vice president of patient care services at the campus, cites the wealth of opportunities offered to employees as one reason she has stayed there in a variety of roles for her entire 27-year career.
"Anything I've wanted to do or learn, St. Luke's has provided methods to get it accomplished," she says. From supervisor or clinical nurse on the ICU, trauma unit, cardiac floor or NICU, she was also instrumental in Epic go lives and recruited nurses to join the team.
"St. Luke's has supported my leadership career, as they always develop employees within the organization." The children see and hear these testimonials and emulate their parents.
Lauren, a junior nursing major at Cedar Crest College, is the "apple" falling close to the family tree. She has her sights set on a career in the NICU at St. Luke's (of course!) or maybe in labor and delivery, she shares.
Meanwhile, when not studying or doing clinical rotations, she works as a patient observation attendant at the hospital. She has also been a unit clerk in the NICU, working with some of the same nurses who took care of her brother and her more than two decades ago.
"She was born a nurse," says Keri proudly. Lauren helped care for and communicate for her brother David, born with autism, and they both enjoy returning to the NICU to visit the nurses, give hugs and bring fresh-baked cookies for their birthdays or at Christmastime.
Alexa, 17, and a high school junior, volunteers in the Simulation Center and wants to be doctor. "Either a pediatric intensivist or an anesthesiologist," announces the youngest Weintraub with bubbling enthusiasm, "but definitely a St. Luke's doctor." She may need to take care of her parents when they're old, something that she, and they, would look forward to.
She and her sister are proof-positive that the adage about not being able to escape one's genes rings true. Does parental nurturing and influence figure in these choices?
"We let them go down path they're drawn to," says Keri, who comes from a family of nurses. Lauren shares her NICU story with patients, Alexa is a born caregiver, too, and David packs lunches with his school class for delivery to the hospital staff.
"We raised good kids," Mom adds matter-of-factly to which Lauren responds, "They're great role models for us,"
And Alexa agrees: "I look up to them for their strength and guidance."
The growth and changes the parents have witnessed and helped usher in at St. Luke's will doubtlessly continue, as will the need for cherished employees like them and their kids.
They're proud to be part of the history of this expanding, award-winning regional health network, helping pave the challenging roads that lie ahead for maybe another 27 or 150 years.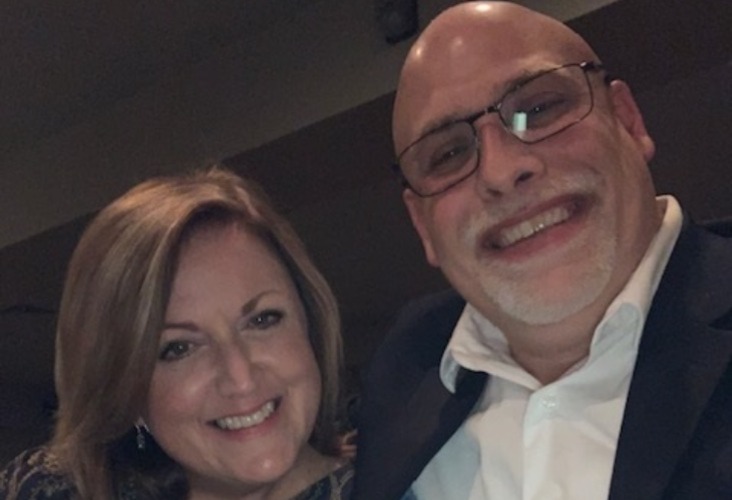 Finding Love Despite Being on Opposite Sides of the Law
As a single mother and network director of women's imaging, Michele Brands wasn't looking for love. But fate had other plans.


Read story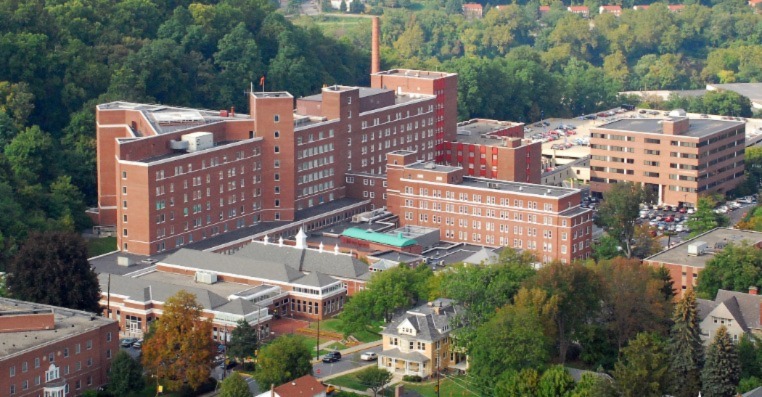 Family's History Continues to be Told
You can't go very far at St. Luke's without finding someone related to Fran Kratzer (nee' August) or one of her relatives. She was the first in her family to work for St. Luke's Bethlehem Campus—when it was just one hospital, starting there in medical records in 1954 just after graduating from Bethlehem High School.
Read story