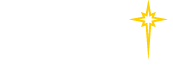 Find a Practice/Location
View All

Hospitals
Fitness & Sports Performance Centers
View All
Outpatient Centers
View All

St. Luke's Center
Administrative Offices
Online Application
We are currently accepting applications for our January 2019 start date. All applicants are encouraged to send the Admissions office unofficial transcripts prior to applying to ensure all admission requirements are met, since the application fee is non-refundable. For additional information, please download this document.
Step 1: Please download the application checklist and list of college/university courses required for detailed instructions about the application process. If you have any questions, please contact the Admissions office prior to applying. We are happy to assist you and look forward to working with you!
Step 2: If you are ready to apply based on the criteria listed in Step 1, download and print the reference forms.
Step 3: Fill out the application below and upload your resume. You will receive additional instructions once your application is processed. Please note that the application fee is non-refundable. Thank you!
*If you encounter an error message during the application submission, please do not continue the application process or re-submit the application, to avoid being charged multiple fees. Contact the Admissions office for assistance at 484-526-3443 or son.admissions@sluhn.org if this occurs or to confirm receipt of applications. We apologize for any inconvenience!