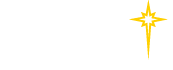 Find a Practice/Location
View All

Make the Switch

Make the Switch –
Request an Appointment
Do you want the personalized care and attention that you and your baby deserve? Do you want a doctor that listens to you and respects your choices? Do you want to be cared for in a small practice where you know your doctor – and where your doctor knows you?
Switch to St. Luke's.
Many other moms have. Some moms just didn't connect with their doctors. Some wanted a more flexible, customized birthing experience. Others wanted a smaller, more compassionate practice setting… they found it at St. Luke's.
It's never too late… make the switch.
* Note: Someone will respond to your request within 48 business hours. If you believe that you have a medical emergency, please contact 911 or go to the nearest hospital emergency department.