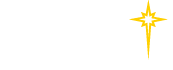 Find a Practice/Location
View All

Women & Babies Pavilion - Anderson Campus
...We Deliver
In addition to our state-of-the-art facilities in Allentown and Bethlehem, we're proud to announce the latest addition to our OB family – the Women & Babies Pavilion at St. Luke's Anderson Campus.
Spacious private patient rooms with spectacular views
Spa-like amenities
Welcoming interior environments enhanced by imagery of nearby natural landscapes
Personalized care team focused on your inpatient experience
A comforting hospital experience with a skilled OB/GYN team
Level III Neonatal Intensive Care Unit (NICU) with private bays designed to allow mothers to remain bed-side and keep the family unit together
Family-friendly emergency room
Easy access: near three major highways – Route 33, Interstate 78 and Route 22, plus ample parking
OPENING January 2020!
You Expect...
At St. Luke's, we understand choosing the right OB/GYN doctor is one of the most essential components of your pregnancy and overall OB/GYN health needs.
You can expect St. Luke's OB/GYN doctors to:
Listen to you and understand you
Connect with you and support you
Get to know you as a person
St. Luke's delivers:
Personalized and compassionate quality care for all of your OB/GYN needs
Specialized care and expertise for high-risk pregnancies
Whether you are pregnant or plan on becoming pregnant, trust a St. Luke's OB/GYN in your neighborhood. Find a St. Luke's OB/GYN.
New patients are welcome!