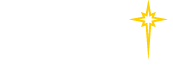 Find a Practice/Location
View All

Checking-in Visit

When you have reached the 32nd week of your pregnancy, please call St. Luke's InfoLink at 1-866-STLUKES (785-8537) or 484-526-7900 to schedule a one-on-one visit with a nurse for about 45 minutes. The nurse will answer your questions and fill out all paperwork in advance of delivering your baby. This visit does NOT include a tour of the unit. Visits should be scheduled at the campus where you are planning your delivery. A variety of dates and times for appointments are available. When attending your visit, be sure to bring your driver's license and insurance card(s).
Allentown Appointments are completed on South Wing, 3rd Floor, New Beginnings Family Birth Center Conference Room.
Bethlehem Appointments are completed in the PPH, 3rd floor, prebirth visit office, directly outside the New Beginnings Family Birth Center by the elevators.