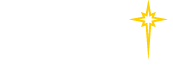 Find a Practice/Location
View All

St. Luke's Baby & Me App

Download your free St. Luke's Baby & Me Mobile App now.
Welcome to pregnancy! This is the start of an incredible journey for you, your family and your baby.
At St. Luke's University Health Network, our pregnancy specialists are highly skilled and well regarded. Our labor and delivery team is sensitive to the unique, one-of-a-kind experience each birth brings to a family. Our obstetricians and maternal fetal medicine physicians are here to provide you with personalized care during every moment before, during and after your pregnancy.
Baby & Me guides you through everything St. Luke's has to offer to begin, enjoy and cherish your successful journey through pregnancy to parenthood. You have access to tools and support to help you prepare and feel in control every step of the way.
At St. Luke's, you expect and we deliver.
App Feature Highlights:
Healthy Pregnancy
Labor & Birth
Postpartum
Newborn Care
Classes, Tours and Pre-Birth Visits – visit the units before you have your baby, meet the staff , get to know us and let us get to know you.
St. Luke's New Beginning Family Birth Centers – Bethlehem and Allentown – safe and comfortable, the units have single-patient labor/delivery/recovery rooms and post-partum rooms with private bathrooms.
Find an Obstetrician & Pediatrician – St. Luke's OBs and Pediatricians focus on what matters to you. Use our Find A Doctor tool to find the perfect doctors for you.
Support for New Moms and Families – includes everything from breastfeeding advice to newborn tests and care.
Special Features:
Animations & Videos
Week-by-Week Push Notifications
Appointment Tracker
Contraction Timer
Journal