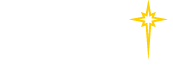 Find a Practice/Location
View All

Hospitals
Fitness & Sports Performance Centers
View All
Outpatient Centers
View All

St. Luke's Center
Administrative Offices
Tobacco

Over two hundred million Americans choose a healthy, tobacco-free lifestyle. If you do not use tobacco, congratulations! Remember to avoid second-hand smoke, which is known to cause cancer. Choose non-smoking public areas, and support loved ones or friends if they try to quit smoking.
If you do smoke or use other forms of tobacco, remember that it's never too late to shake a bad habit. Quitting tobacco is the most important thing you can do to protect your health.
Quitting something you love can be tough, and smoking is no exception. Despite being the leading cause of preventable disease and death in the United States, nearly 20% of adults still smoke. Aside from the health impact that smoking has, tobacco products also take a toll on your wallet. For more information about the effects of smoking and quitting, click here.
When you're ready, talk with your doctor about quitting. If you don't have one, Find a Doctor today!
The St. Luke's Employee Tobacco Cessation Program is here to help make quitting easier and more comfortable for you. We provide resources, personalized "quit plans" and support for you or a spouse when you are ready to begin your journey to a healthier lifestyle. If you aren't ready to commit to a tobacco-free lifestyle just yet, that is alright too. St. Luke's can give you the information and tools to jumpstart your success when the time is right. If you'd like to be contacted by a smoking cessation counselor, please click here.