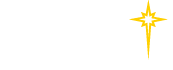 Find a Practice/Location
View All

Spiritual Care

Oftentimes, the circumstances that bring us to the hospital are scary, exhausting, and challenging. Did you know that each of our SLUHN campuses houses a special chapel to host anyone in need of some hope and light, regardless of religious affiliation? It is a shared space—where it is our continued hope that all can feel welcome.
People of many faith traditions, as well as those with no formal faith affiliation, use the space for centering, prayer, and reflection. Particularly in these days, where there seems to be so much strife, pain, and conflict, it is the aim of the Pastoral Care Department to uplift all human spirits and embrace one another in spite of our different walks of life and various belief systems. Our chapels are used by many throughout the day and night as a place to find solace and quiet in the midst of the busy-ness and chaos that life offers.
It is our hope that in times of need, you may use this space to empower yourself to better cope with the unexpected and sometimes difficult situations life may throw your way. St. Luke's seeks to build you up physically, mentally and spiritually through excellent doctors, nurses, staff and patients building a community of support and togetherness.
Please consider visiting our chapels at any of our campuses (Allentown, Anderson, Bethlehem, Miners, Monroe, Quakertown, Warren).
For questions about spiritual care or our chapels, please contact Heidi Tierney, Network Director of Pastoral Care, at 484- 526-4779 or Heidi.Tierney@sluhn.org.