Older Adult Behavioral Health Unit

Contact Us
For more information about or to make a referral to the Older Adult Behavioral Health Unit at St. Luke's, call 484-602-2733.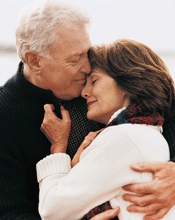 The Older Adult Behavioral Health Units, now in 3 locations: St. Luke's Sacred Heart, Quakertown and Lehighton Campuses, treat adults 55 years of age and over in a secure and intimate setting created to address the unique behavioral health needs of older adults.
Our unit is distinguished by our interdisciplinary treatment team, which includes:
A psychiatrist with special training in treating geriatric patients
Nurses
Mental health technicians
Case managers
Activity therapists
This team will collaborate with other St. Luke's medical team members as needed throughout treatment. The conditions of our patients are addressed with skill and compassion. Family members are welcome to contact the St. Luke's Behavioral Health Team with any questions or concerns during the treatment of their loved ones. Our patients benefit from a newly designed unit that provides a tranquil environment.
Treatment
Admission to St. Luke's Older Adult Behavioral Health Unit, an inpatient unit, provides personalized treatment for mental illness. Our program's aim is to provide comprehensive, individualized treatment options to older adults with long-standing or newly diagnosed mental illnesses. Each treatment program is tailored to the patient's unique needs, combining the medical and psychosocial aspects of treatment for the best outcome. Each patient is closely monitored, carefully assessed and provided with a supportive, structured environment 24-hours-a-day.
The goal of our treatment plan is to return our patients to their best possible level of health so they may function in a way that improves quality of life and return to a stable outside environment.
Our Services
Changes in behavior, mood or routine may be an indicator that a psychiatric condition is present. Symptoms may interfere with care at home or in a community setting. Some (but not all) of the symptoms that we treat are:
Confused thinking
Prolonged depression (sadness or irritability)
Feelings of extreme highs and lows
Excessive fears, worries and anxieties
Social withdrawal
Dramatic changes in eating or sleeping habits
Strong feelings of anger
Delusions or hallucinations
Growing inability to cope with daily problems and activities
Suicidal thoughts
Denial of obvious problems
Numerous unexplained physical ailments
Substance abuse
Making the decision to address someone's change in mental status can be extremely difficult. St. Luke's University Health Network's behavioral health experts are here to help. We offer a multitude of services, including but not limited to:
Psychiatric evaluation and treatment
Medical evaluation and management
Medication management
Recreation therapy
Physical and occupational therapy
Electroshock Therapy (ECT)
Patient and family education
Nutrition consultation and education
Neurology consultation
Pharmacy consultation
Medical and surgical subspecialty consultation
Neuropsychology consultation
Individual and group therapy
Discharge/aftercare planning