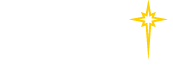 Find a Practice/Location
View All

Depression
Depression goes much deeper than a passing blue mood, and people with a depressive illness cannot merely "pull themselves together" and get better. Without treatment, symptoms can last for weeks, months or even years. However, there is hope and help for people who suffer from depression…
A depressive disorder is an illness that involves the body, mood and thoughts. It affects the way a person eats and sleeps, the way one feels about oneself and the way one thinks about things. It is not a sign of personal weakness or a condition that can be willed or wished away.
Checklist
Below is a checklist of 10 symptoms of clinical depression. If you or your patient experience five or more of these symptoms for longer than two weeks, or if the symptoms are severe enough to interfere with a daily routine, referral for mental health treatment is advised.
Thoughts of death or suicide (require immediate mental health intervention)
A persistent sad, anxious or "empty" mood
Reduced appetite and weight loss or increased appetite and weight gain
Loss of interest or pleasure in activities once enjoyed
Restlessness or irritability
Persistent physical symptoms that do not respond to treatment
Difficulty concentrating, remembering, or making decisions
Fatigue or loss of energy
Sleeping too little or sleeping too much
Feeling guilty, hopeless or worthless
Outpatient psychotherapy, partial hospitalization (short-term mental health treatment five-days-a- week) and psychiatric medication management are all available right here at St. Luke's Hospital & Health Network
---
To read more about Depression, click here.
For more information, or to make a referral, please call:
Innovations Partial Hospitalization Program at 1107 Eaton Avenue, Bethlehem, PA
484-526-3838
Blue Mountain Partial Program at 512 Bank Street, Bowmanstown, PA
610-852-4061
Behavioral Health Intake at 1107 Eaton Avenue, Bethlehem, PA (psychiatric evaluation or outpatient counseling)
484-526-2400