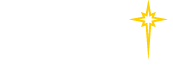 Find a Practice/Location
View All

Why Choose Us

St. Luke's Weight Loss Surgery Program –
Top Ten Things to Know
Zero mortalities.
We have no program fee; dietary evaluation and behavioral health evaluations are also free.*
Average length-of-stay for bariatric surgery is approximately1.5 days; lower than the national average. Complication and readmission rates continue to be well below the national average.
Our surgeons were first in the area to offer the single-incision sleeve gastrectomy.
Our surgeons are dedicated full-time to bariatric surgery.
Our surgeons are fellowship-trained in bariatric surgery.
St. Luke's bariatric surgery team also includes 4 full-time and 2 part-time dietitians, 4 full-time and 1 part-time social workers, 6 full-time RNs and support staff dedicated completely to the bariatric surgery program.
Metabolic and Bariatric Surgery Accreditation and Quality Improvement Program, St. Luke's Allentown Campus
Named a Blue Cross Blue Shield Center of Distinction for Bariatric Surgery.
Named a Center of Excellence through Optimum Health (United Health Care), Health America Health Assurance and Cigna and Institute of Quality for bariatrics by Aetna.
*Some insurances may require a psyche evaluation by a licensed psychologist.