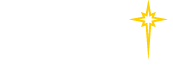 Find a Practice/Location
View All

Thank you for your interest in Weight Loss Surgery at St. Luke's!

Congratulations on taking the first step to creating a new you! The Bariatric Team at St. Luke's is dedicated to helping you make the most of your journey to achieving "Half the Weight, Twice the Life". With specially trained doctors, nurses, dietitians, social workers and plenty of support resources, we're there for you every step of the way.
Meet our esteemed surgeons, learn about the weight loss surgery process, insurance requirements and more by attending a free, no obligation information session.
Ready to take the next step?
Programs are available in Allentown, Easton, East Stroudsburg (PA) and Phillipsburg (NJ). See the form below for dates, times and location specifics.
Complete the form to register today!