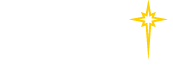 Find a Practice/Location
View All

Patient Stories

Kurt Visser
Stroudsburg • Down 131 pounds
Laparoscopic Gastric Bypass
Over the years, I tried every weight loss program on the market. I would lose weight short term, but always gained it all back. I had become frustrated with my failures. I approached almost 300 pounds, which kept me from activities that I loved. With every visit to my family physician I was warned of diabetes, high blood pressure and heart disease. My doctor put me on medication for high cholesterol and on a CPAP (continuous positive airway pressure) machine for sleep apnea. I finally got to the point in my life where I knew if I continued on this same path that a premature death was inevitable. I did not want to die young.
After surgery, I quickly became accustomed to my new lifestyle. I have embraced eating well-balanced meals and exercising. A challenge for me was trying not to go back to old habits of eating junk and fast food. I am a sales representative and often on the road traveling for work—fast food had become a way of life for me. Now, I pack a healthy meal every day.
Weight loss surgery has improved my life in so many ways. I am able participate in activities with my three children again. It is a pleasure to do simple things without getting out of breath. Taking walks, running and sports are all activities that before surgery were not possible. I now have a renewed outlook on life.
Return to Patient Stories