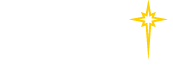 Find a Practice/Location
View All

Patient Stories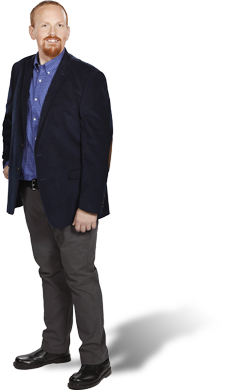 Christopher Ellis
Bethlehem • Lost 331 pounds
Laparoscopic Roux-En-Y Gastric Bypass

I was always the "fat kid" and as an adult, I was always the biggest person in the room. I tried just about every diet and exercise I could find, but nothing really stuck and I would go back to my old, destructive habits. Ultimately healthy salads and grilled chicken would be replaced by pizza and fries. Because I was so heavy, exercise triggered more pain than it was worth. Even if I did manage to lose 20-30 pounds, I seemed to gain 50 more back after I abandoned my diet. Repeating this pattern for years and years, I was at my heaviest when I reached 581 pounds and even the simplest things, like chores around the house or walking from my car to my office, were torturous.
The final straw came on Thanksgiving Day when a small winter storm left a coating of ice along my sidewalks. While putting salt down, I slipped and could not get back up on my own. Not because of the ice, but because of my weight. Had someone not seen me, I could have been stuck there in the freezing cold. It was embarrassing, frustrating and scary - I knew right then that I needed to make a change and I couldn't do it on my own
I started to think about bariatric surgery and attended a seminar from another program, but I didn't find the level of support I was looking for, which led me to St. Luke's. St. Luke's has the best reputation in the area for being a quality, high volume bariatric center. I liked that they also provided education and counseling for nutrition, behavior modification, emotional readiness and fitness - all of which played a part before and after my surgery.
Since I started at 581 pounds, it took a while for me to notice a real change. But around three months post surgery, I really started to notice a difference. I was down two shirt sizes and about eight inches at the waist. I was no longer out of breath doing small tasks around the house or walking for extended periods of time. I no longer have sleep apnea or prediabetes and I've gone from three medications at the highest doses to one at the lowest dose. My joint pain in my knees and ankles is gone.
Weight loss surgery gave me back my life. I used to avoid things like concerts and events because I was concerned about fitting into seats. For the first time, I feel like I am living my life and enjoying things I love. I found new interests like going to the gym, home repair projects, yard work, going to concerts. I also gained self respect. I understand what it means to care and take care of myself. I was depressed when I weighed so much and that contributed to me letting myself gain as much as I did. Working on myself outside has definitely helped me inside.
To those considering this option, I would say that this is the best decision you will make for yourself. You will have your life back and you will get to actually experience life instead of watching it pass by.
Return to Patient Stories