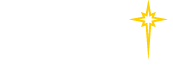 Find a Practice/Location
View All

Hospitals
Fitness & Sports Performance Centers
View All
Outpatient Centers
View All

St. Luke's Center
Administrative Offices
Bariatric Surgery Support Group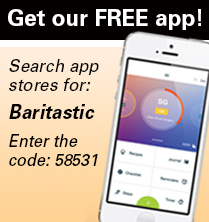 Recent studies have shown that patients who regularly attend bariatric support group meetings lose more weight and are more successful in maintaining their weight loss. For this reason, weight loss surgery support group participation is highly recommended and strongly encouraged for any individual having or considering weight loss surgery. All are welcome; adults only, please.
Bariatric surgery support group meets at the following 2 locations:
3rd Wednesday of every month from 7 to 9 pm (Starting July 18th, 6:30 to 8:30 pm)
Allentown Location
Scottish Rite Cathedral
1533 Hamilton Street
Allentown, PA 18102
2nd Monday of every month from 6:30 to 8:30 pm
Stroudsburg Location
St. Luke's Monroe Campus
Lower Level Conference Room
100 St. Luke's Lane
Stroudsburg, PA 18360
Guest Speakers and Useful Topics
During the support group nutrition and exercise topics are always touched upon. Guest speakers may discuss topics ranging from stress management and body image to foot problems and clothing tips. Open forums are held once or twice a year to give you the opportunity to ask questions of the bariatric team and patients. Meetings provide the opportunity to share success stories and to find the patient in the audience from their "before surgery picture."
Learn about upcoming meeting dates and topics:
May through August 2018 at Allentown Location
May through August 2018 at Monroe Location
Facebook Support Page for St. Luke's Weight Management Patients
Although not a replacement for attending the support groups, the bariatric services Facebook support page is another place to have your questions answered and to share in the struggles, concerns and achievements of other bariatric surgery patients. Here, you can also find agendas for our upcoming support groups. Once you become a St. Luke's Weight Management Center patient you can join our Facebook page by going to St. Luke's Bariatric Patient Forum on Facebook. The Facebook support page should not be used for quick replies or for discussing medical problems. Please always call the office with a medical concern or question.