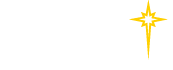 Find a Practice/Location
View All

Observer

Thank you for your interest in observing at St. Luke's University Health Network. You will find St. Luke's to be a stellar organization with much to offer to our patients and community. We hope your experience inspires you to become a healthcare professional and perhaps one day join our team!
Please complete the following steps to be considered for a short-term observership.
Step 1
Complete the Observer Registration Form and Memorandum of Understanding.
Step 2
Provide the Health History Certificate to your doctor's office for completion.
The attached Health History certificate must be fully completed and signed by the health care provider along with their credentials.
Submitting incomplete forms or immunization histories not on this certificate will delay your experience.
COVID-19 Vaccine completion is required 2 weeks prior to observing.
Step 3
Submit the above information to the sponsoring department representative who you have been connected with. The department representative will notify you when you are approved to start.
If you have any questions about your orientation materials, please contact the sponsoring department representative you have been connected with. If you are interested in continuing your experience and learn more about healthcare, consider volunteering at any of our hospital campuses - we have a wide range of opportunities that will provide you tremendous experience! Visit our volunteer webpageto view the varied opportunities available through our Network as well the application package!
We look forward to you joining our team!