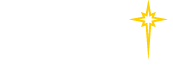 Find a Practice/Location
View All

Dean's Message

IS MEDICINE YOUR CALLING?
Do you find your greatest satisfaction when you are serving others with your knowledge, skills, and talents? Are you excited by the challenges of scientific discovery and application? Do you enjoy communicating with others, listening, empathizing, as well as sharing and educating? Do you aspire to the highest standards in the tasks you undertake?
If you answered yes to these questions, then medicine may indeed be your calling. I recommend you look closely at the regional campus of Temple / St. Luke's. Temple / St. Luke's seeks bright, academically talented, highly motivated men and women who are committed to service and are eager to become physicians of the highest caliber.
At Temple / St. Luke's, you will find an enthusiastic faculty, eager to share their knowledge and skills with the next generation of physicians. You will find cutting edge medicine and technology in a friendly, collegial setting. You will find the energy and excitement of a new, innovative program firmly grounded in outstanding practices that come from decades of experience. With our small class size, you will find an intimate and interactive learning environment that will inspire you to achieve your full potential.
Students complete all four years of their medical degree program at St. Luke's University Hospital in Bethlehem.
We hope our website provides helpful information to you. Drop us an e-mail or call us directly to visit our campus. We would love to talk more with you about medical education at Temple / St. Luke's.
Warm regards,
Joel C. Rosenfeld, MD, MEd, FACS
Chief Academic Officer
St. Luke's University Health Network
Senior Associate Dean and Professor of Surgery
Lewis Katz School of Medicine at Temple University