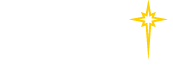 Find a Practice/Location
View All

Program Requirements

Applicants must have completed at least 30 college credits with a minimum of a 3.0 CUM GPA to be considered for the SLUHN Research Internship.
To apply for the SLUHN Research Internship Program, please send the following to:
St. Luke's University Health Network
Research Department
800 Ostrum Street, #107
Bethlehem, PA 18015
For further consideration, all applications must be received by the dates listed below. Only applications with all the submitted requirements will be considered for review.
Application deadline dates:
| | |
| --- | --- |
| October 1 | (Spring Semester: January - May) |
| February 1 | (Summer Semester: June - August) |
| April 1 | (Fall Semester: September - November) |
1. Research Internship Application - apply online
2. Letter of Intent (personal statement) addressing:
a. why you want to intern in research
b. previous experience that supports this decision (include number of hours completed in research)
c. what interests you in healthcare
3. Two Letters of Recommendation (on letterhead and signed) from your professional advisor or other supervisor noting interpersonal skills, work ethic, and academic abilities
4. Current Resume
5. Official College Transcripts
All applications will be reviewed and considered by the SLUHN Research Internship Committee, and candidates will be notified by email of decisions and next steps within 30 days of the application deadlines.
If you have questions or would like more information, please contact: Research Integration Coordinator, Rachel Birk at Rachel.Birk@sluhn.org