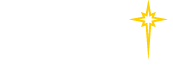 Find a Practice/Location
View All

Application

Both online and pdf applications are available.
Return completed downloaded application to Dania Mosquera, Research Integration Coordinator, via:
Email - dania.mosquera@sluhn.org
Fax - 484-526-3583
Mail - Dania Mosquera
Research Integration Coordinator
Clinical Trials and Research
St. Luke's University Health Network
801 Ostrum Street
Bethlehem, PA 18015
All applications will be reviewed and considered by the SLUHN Research Internship Committee, and candidates will be notified by email of decisions and next steps within 30 days of the application deadlines.
If you have questions or would like more information, please contact: Research Integration Coordinator, Dania Mosquera at 484-526-5452.