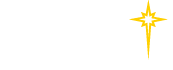 Research Internship Program

St. Luke's University Health Network (SLUHN) offers current undergraduate and graduate students the opportunity to apply for the SLUHN Research Internship Program. The program is designed to assist students in the completion of curriculum requirements or gaining voluntary experience in research through training, shadowing, and hands-on experiences related to the conduct of research and quality improvement projects, regulatory and IRB task, research billing functions, literature reviews, data management, and other clinical trials and research related functions.
This program is designed to expose students to several facets of clinical trials and research; based on individual interests, and guide them in making a career choice. During the Internship Program, students will be required to attend assigned research meetings and symposiums, complete all assigned tasks within deadline given, and adhere to the schedule as agreed upon prior to start date. Students are required to complete a minimum of 8 hours per week (128 hours per semester).
Please contact Research Integration for a brief description and application package. View our University Affiliations
Program Requirement and Application
Applicants must have completed at least 30 college credits with a minimum of a 3.0 CUM GPA to be considered for the SLUHN Research Internship.

To apply for the SLUHN Research Internship Program, please send the following to:

St. Luke's University Health Network
Clinical Trials and Research
801 Ostrum Street, EW2
Bethlehem, PA 18015

For further consideration, all applications must be received by the dates listed below. Only applications with all the submitted requirements will be considered for review.

Application deadline dates:
| | |
| --- | --- |
| October 1 | (Spring Semester: January - May) |
| February 1 | (Summer Semester: June - August) |
| April 1 | (Fall Semester: September - November) |
1. Research Internship Application - download .pdf or apply online
2. Letter of intent (personal statement) addressing:
a. why you want to intern in research
b. previous experience that supports this decision (include number of hours completed in research)
c. what interests you in healthcare
3. Two Letters of recommendation (on letter head and signed) from your professional advisor or other supervisor noting interpersonal skills, work ethic, and academic abilities
4. Current resume
5. Official transcript

All applications will be reviewed and considered by the SLUHN Research Internship Committee, and candidates will be notified by email of decisions and next steps within 30 days of the application deadlines.

For questions, please contact: Research Integration Coordinator,
Dania Mosquera at 484-526-5452 or dania.mosquera@sluhn.org
---
Research Internship FAQ's
What is a research internship?
A research internship is a work experience directly related to your field of study or career interest.

Why should I do a research internship?
Completing a research internship has its advantages. You will have the opportunity to:
Gain work experience and explore different aspects of research
Network with leading researchers at SLUHN
Gain work experience in healthcare and research
Does SLUHN offer volunteering opportunity in research?
Yes, the program offers volunteering opportunity for those interested in research.

Can high school students apply?
No, the program is designed for undergraduate and graduate students. You can apply for the SLUHN high school volunteering program via the volunteer services website.

When are applications due?
Applications must be received by the deadline dates (Feb. 1, Apr. 1, and Oct. 1).

How many hours a week are required for the research internship?
Students are required to complete a minimum of 8 hours per week (128 hours per semester).

Can I complete more than one research internship?
Yes, you will need to apply for each research internship request separately.

Do you offer paid internships?
No, the internship program does not provide financial compensation.