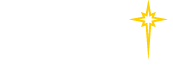 Find a Practice/Location
View All

Hospitals
Fitness & Sports Performance Centers
View All
Outpatient Centers
View All

St. Luke's Center
Administrative Offices
COVET

COVET
Comparison of Oral anticoagulants for extended VEnous Thromboembolism (COVET)
Physician & Study Coordinator
Physician
Mohamed Turki, MD
Close
Synopsis: The COVET study is a multi-center, randomized, open-label study of approximately 3000 patients who have confirmed acute symptomatic and unprovoked DVT/PE, have completed initial treatment of oral anticoagulation therapy for 3-12 months and are at high risk for recurrent VTE. Eligible patients who consent to participate in the study will be randomized to warfarin, apixaban, or rivaroxaban.

This will be a multi-center trial conducted in the United States and Canada. Patients will be treated for a period of 12 months (see Figure). Treatment beyond this will be at the discretion of the treating physician.
Close
Have confirmed acute, symptomatic and unprovoked DVT/PE.
Have completed an initial treatment course of oral anticoagulant therapy for 3-12 months.
At high risk for recurrent venous thromboembolism after completion of the initial treatment course.
Have the capacity to understand and sign an informed consent form.
Be 18 years of age and older.
Under the direct care of a physician for treatment of VTE for the length of time in the study.
Close
creatinine clearance (CrCl) < 30 mL/min as determined by Cockcroft-Gault formula
significant liver disease (Child-Pugh B or C)
concomitant use of medications that are strong P-glycoprotein or CYP3A4 inducers/inhibitors
life expectancy < 3 months
Currently pregnant or breast feeding
Active Cancer defined as:
Diagnosed with cancer within the past 6 months; or
Recurrent, regionally advanced or metastatic disease;
Currently receiving treatment or have received any treatment for cancer during the 6 months prior to randomization; or
A hematologic malignancy not in complete remission
Unwilling/ unlikely to agree to follow up
Close