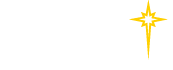 Find a Practice/Location
View All

NOVOCART® 3D Study

SLUHN 2014-35
NOVOCART® 3D Study: A Phase 3 Prospective, Randomized, Partially Blinded Multi-Center Study to Measure the Safety and Efficacy of NOVOCART® 3D, Compared to Microfracture in the Treatment of Articular Cartilage Defects
Physician & Study Coordinator
Physician
Gregory Carolan, MD
Orthopaedics
Close
Synopsis: This is a research study of an investigational biologic/device combination product called Novocart® 3D. This device is being tested for repair of knee cartilage defects. The purpose of this research study is to assess the pain, stiffness and physical function of the affected knee. Randomization, or a method based on chance, by which study participants will receive one of two possible surgical procedures. One surgical procedure is investigational which means it is not FDA approved in the United States, utilizes the Novocart® 3D autologous cartilage implant system. The use of Novocart® 3D involves two separate surgeries. In the first surgery, a small amount of knee cartilage about the size of a pencil eraser is removed from the affected knee and sent to sponsor's manufacturing facility to be processed for re-implantation. Processing means cleaning and growing your cartilage cells in a sterile container and placing your own cells onto a 3-dimentional sponge-like scaffold. These cells are referred to as autologous chondrocytes (autologous = from yourself; chondrocytes = cartilage cells). During a second surgery, approximately three weeks later, the damaged area of your knee cartilage is cleaned and the sponge-like scaffold containing your autologous chondrocytes is implanted into the prepared space of the defect. The other possible procedure is called Microfracture and is one of the current standard of care options to treat the condition. Both surgical procedures will be followed by pain and knee function assessments and a course of physical rehabilitation.
Close
Subjects 18 - 55 years at the time of consent
Isolated articular cartilage defect of the femoral condyle of the knee
Inadequate response to conservative treatment
Defect size (2.0 – 6.0 cm2)
Defect grade III or IV according to ICRS classification
Minimum score of 27 out of possible 36 on the KOOS subdomain of pain scale.
Minimum score of 25 out of possible 68 on the KOOS subdomain of Activities of Daily Living scale.
Voluntary consent to participate in the study as documented by appropriate consent procedures and a properly signed, IRB approved informed consent
Close
Instability of the knee joint relative to the contralateral knee
Radiologically apparent degenerative joint disease as assessed by X-ray within 3 months of screening
Arthritis including rheumatoid arthritis, metabolic (gout and pseudo-gout) and infectious arthritis
Rheumatological disease (including Lyme, Fibromyalgia)
Diffuse chondromalacia
Low back and/or lower extremity pain not due to the articular cartilage defect
Prior surgical treatment using mosaicplasty, autologous chondrocyte implantation and/or microfracture (Note: prior debridement and lavage performed more than three months prior to baseline are acceptable)
Bone diseases including but not limited to Paget's Disease
Autoimmune disease
Immune suppression
Any degenerative muscular, connective tissue or neurological condition or other disease process that would interfere with healing or the evaluation of outcome measures.
Close