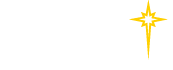 Find a Practice/Location
View All

Thyroid Clinical Trials

Exelixis XL184-311
A Phase 3, Randomized, Double-Blind, Placebo-Controlled Study of Cabozantinib (XL184) in Subjects with Radioiodine-Refractory Differentiated Thyroid Cancer Who Have Progressed after Prior VEGFR-Targeted Therapy

Physician & Study Coordinator
Treatment Agent: Cabozantinib
Synopsis: The purpose of this study is to evaluate the effect of cabozantinib compared with a placebo in treating patients whose disease has progressed after receiving prior treatment with drugs that inhibit growth of tumor blood vessel (VEGFR-targeted therapy) for their thyroid cancer. We want to find out if cabozantinib is effective in treating DTC. This study will also examine how safe cabozantinib is and how well people with DTC tolerate cabozantinib.

You are being asked to take part in this clinical research study because you have a certain kind of cancer of the thyroid gland (differentiated thyroid cancer, or DTC) that has progressed. If you join this study, you will receive either cabozantinib (XL184) or placebo tablets. On this study, placebo tablets look identical to the study drug tablets, but they do not contain any active ingredients.

Cabozantinib is an oral anticancer agent which is approved for another kind of thyroid cancer (medullary thyroid cancer) in the United States and Europe. Cabozantinib tablets are also approved in the United States, Europe, and other countries to treat certain patients with advanced renal cell carcinoma. In addition, cabozantinib is currently being studied to treat patients with other cancer types including your type of cancer. Cabozantinib is considered an investigational drug for use in radioiodine refractory DTC because it has not been approved by any regulatory authorities for this specific use (including US Food and Drug Administration [FDA] or the European Medicines Agency). More than 3000 patients with cancer have been treated with cabozantinib in clinical trials. To date, cabozantinib has been generally well tolerated in cancer patients at doses at or above the doses used in this study.
Close
Histologically or cytologically confirmed diagnosis of Differentiated Thyroid Cancer (DTC)
Measurable disease according to RECIST 1.1
Previously treated with or deemed ineligible for treatment with Iodine- 131 for DTC
Previously treated with at least one of the following VEGFR-targeting TKI agents for DTC: lenvatinib or sorafenib. Note: Up to two prior VEGFR-targeting TKI agents are allowed
Eastern Cooperative Oncology Group (ECOG) PS of 0 or 1
Close
Prior treatment with any of the following: Cabozantinib; Selective small-molecule BRAF kinase inhibitor; More than 2 VEGFR-targeting TKI agents; More than 1 immune checkpoint inhibitor therapy; 1 systemic chemotherapy regimen (given as single agent or in combination with another chemotherapy agent)
Receipt of any type of small molecule kinase inhibitor (including investigational kinase inhibitor) within 2 weeks or 5 half-lives of the agent, whichever is longer, before randomization
Receipt of any type of anticancer antibody (including investigational antibody) or systemic chemotherapy within 4 weeks before randomization.
Receipt of radiation therapy for bone metastasis within 2 weeks or any other radiation therapy within 4 weeks before randomization.
Known brain metastases or cranial epidural disease unless adequately treated.
Close