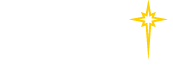 Find a Practice/Location
View All

Hospitals
Fitness & Sports Performance Centers
View All
Outpatient Centers
View All

St. Luke's Center
Administrative Offices
Solid Tumors Clinical Trials

Idera 2125-RST-101
A Phase 1b Study of Intratumoral IMO 2125 in Patients with Refractory Solid Tumors
Physician & Study Coordinator
Study Coordinator
Jillian Timer, RN, BSN
484-503-4156
Close
Treatment Agent: IMO-2125
Synopsis: You are being asked to take part in this study because you have advanced cancer that may not respond to available treatments.

The purpose of this study is to test the clinical effects of IMO-2125 at several doses in patients with different types of cancer. The study doctor will give you IMO-2125 by an injection into a tumor (called an intratumoral or i.t. injection). This study will provide information about the correct dose of IMO 2125 to be used for patients with different types of cancer and about the ability of IMO 2125 to control the disease.

This is an investigational study. IMO-2125 is an investigational (experimental) drug being studied to treat patients with advanced cancer and is not approved by the US Food and Drug Administration (FDA).
Close
Patients must have histologically or cytologically confirmed diagnosis of cancer not amenable to curative therapy.
Patients who have a diagnosis for which a PD(L)-1 inhibitor is FDA approved must have previously received treatment with one of these therapies.
Patients must have a disease that is measurable by RECIST v1.1 and at least 2 tumors that are accessible to biopsy.
Patients must be 18 years of age or older.
Patients must have ECOG Performance Status ≤2.

Patients must meet the following laboratory criteria:

ANC ≥1.5 x 109/L (≥1500/mm3)
Platelet count ≥100 x 109/L (≥100,000/mm3)
Hemoglobin ≥8.0 g/dL (≥4.96 mmol/L)
Serum creatinine ≤1.5 x ULN or 24-hour creatinine clearance ≥60 mL/minute
AST ≤2.5 x ULN; ALT ≤2.5 x ULN or AST/ALT <5 x ULN if liver involvement
Serum bilirubin ≤1.5 x ULN, except in patients with Gilbert's Syndrome who must have a total bilirubin <3 mg/dL (51.3 μmol/L)
Close
Patients who have received prior therapy with a TLR agonist (prior treatment with a topical TLR agonist (e.g. imiquimod) is permitted).
Patients who have received treatment with IFN-α within the previous 6 months prior to enrollment.
Patients with known hypersensitivity to any oligodeoxynucleotide that cannot be adequately managed with appropriate prophylaxis.
Patients with active autoimmune disease requiring disease-modifying therapy.
Patients requiring concurrent systemic steroid therapy higher than physiologic dosage (7.5 mg/day of prednisone or equivalent).
Patients with another primary malignancy that has not been in remission for at least 3 years. The following are exempt from the 3-year limit: non-melanoma skin cancer, curatively treated localized prostate cancer with non-detectable prostate-specific antigen, cervical carcinoma in situ on biopsy or a squamous intraepithelial lesion on Papanicolaou (Pap) smear, and thyroid cancer (except anaplastic).
Patients with active infections requiring systemic treatment.
Patients who are known to be hepatitis B surface antigen positive.
Patients with a known diagnosis of human immunodeficiency virus (HIV) infection.
Women who are pregnant or breastfeeding.
Patients with known central nervous system, meningeal, or epidural disease. Patients with stable brain metastases following definitive local treatment are eligible if steroid requirement is <7.5 mg/day of prednisone (or equivalent).
Patients with impaired cardiac function or clinically significant cardiac disease.
Close