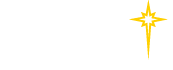 Find a Practice/Location
View All

TARGET-PAS

SLUHN 2016-65
TARGET: A Post-Approval Study to Evaluate Targeted SCS (DRG) Stimulation for the management of Moderate to Severe Chronic, Intractable, Pain of the Lower Limbs due to CRPS types I and II
Physician & Study Coordinator
Synopsis: You are being asked to take part in this research study evaluating the Axium™ Neurostimulator System because your doctor has determined that this device could be beneficial to you in treating your chronic pain of the lower limbs due to Complex Regional Pain Syndrome (CRPS) type I or II. CRPS is a chronic pain condition affecting the arms, legs, hands or feet which usually results from trauma or injury to that body part. Symptoms of CRPS include pain, changes in skin color or temperature in the affected area and swelling
You have previously consented to bring treated with the Axium™ Neurostimulator System. This study will evaluate your response to this treatment method.
The study will collect data about your progress and wellbeing after receiving the device. The purpose of this research study is to evaluate continued safety of the FDA approved Axium Neurostimulator System for the treatment and management of pain of the lower limbs due to complex regional pain syndrome (CRPS) types I and II using spinal cord stimulation conducted by the Axium™ Neurostimulator System. This device is FDA approved and there are no aspects of this clinical study that are considered experimental.
This study will follow the medical care of patients who have lower limb pain due to CRPS. Specifically, you will be evaluated for any possible adverse events (complications or side effects) over the duration of the study.
Close
Subject is male or female > 22 and < 75 years of age.
Subject has moderate to severe chronic intractable pain of the lower limbs resulting from Complex Regional Pain Syndrome (CRPS) types I or II.
Subject has a baseline VAS score of > 60 mm for overall pain at the time of the baseline assessment.
Subject is willing and able to comply with the study requirements.
Subject is able to provide written informed consent.
Close
Subject has an active implantable medical device including but not limited to cardiac pacemakers and cardiac defibrillators.
Subject is currently involved in medically related litigation, including workers compensation.
Subject has previously failed (i.e. did not receive > 50% pain relief) spinal cord stimulation.
Subject has a life expectancy of less than one year.
Subject is pregnant or of child bearing potential and not using adequate contraception as determined by the investigator.
Subject has, or plans to have, a spinal cord stimulation system or infusion pump system implanted.
Subject has, or plans to have, a peripheral nerve stimulation system (PNS) or peripheral nerve field stimulation system (PNfS) implanted.
Subject is considered to be a poor surgical or study candidate, which may include, but is not limited to the following: any medical, social, or psychological problem that could complicate the implant procedure and/or recovery from the implant procedure or could complicate the required procedures and evaluations of the study in the judgment of the investigator.
Close