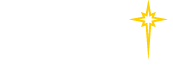 Find a Practice/Location
View All

Hospitals
Fitness & Sports Performance Centers
View All
Outpatient Centers
View All

St. Luke's Center
Administrative Offices
SLUHN 2017-50
Post Market Clinical Follow Up Evaluating the Infinity Deep Brain Stimulation Implantable Pulse Generator System – PROGRESS Study
Physician & Study Coordinator
Synopsis: The purpose of this data collection study is to support the routine clinical performance of the Infinity Deep Brain Stimulation (DBS) Implantable Pulse Generator (IPG), 4 and 8 channel leads, extensions and related system components.

You are being asked to participate because you have been diagnosed with Parkinson's disease (PD) and you underwent or have been offered a procedure called Deep Brain Stimulation (DBS) as a treatment option to manage some of your symptoms of Parkinson's disease. DBS uses a surgically implanted device to deliver electrical current through two wires (bilateral leads with electrodes), one in each side of the brain, stimulating structures that are involved in movement control. The leads can be programmed to various combinations of settings that provide the most benefit and minimal side effects. For Parkinson's disease, we implant the electrodes deep inside the brain into a structure called the subthalamic nucleus (STN).

DBS is a standard surgical intervention to help relieve some of the symptoms of Parkinson's disease such as tremor, stiffness, slowness of movement or abnormal movement induced by medication that interfere with your ability to carry out your activities of daily living. DBS is considered to be a reversible procedure and proven as an effective treatment for Parkinson's disease.

In the interest of this study, your study doctor will inform you about the stimulation mode you are/were programmed on only at the end of the study when you have done all your study assessments, or in case you withdraw early, at the time of withdrawal.

In order to evaluate the effectiveness of the Infinity™ DBS system, a variety of assessments and questionnaires will be administered. Some of these assessments and questionnaires are part of your normal standard of care and would be done even if you were not in the study. The study team at this hospital will let you know which assessments and questionnaires are not considered to be part of your normal standard of care. There are no aspects of this clinical study that are considered experimental.
Close
Subject is able to provide informed consent;
Subjects diagnosed with Parkinson's disease (PD) and have been recommended to receive a DBS implant in the Subthalamic Nucleus (STN) or that have been implanted with an Infinity system in the STN;
Subject must be available for follow-up visits.
Close
Subject is not a surgical candidate;
In the Investigator's opinion the subject is unable to tolerate multiple programming sessions within a single setting;
Subject is unable to comply with the follow up schedule.
Close