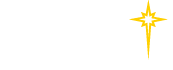 Find a Practice/Location
View All

ARAMIS

SLUHN 2016-68
Management of Acute Stroke Patients on Treatment with New Oral Anticoagulants: Addressing Real-world Anticoagulant Management Issues in Stroke (ARAMIS) Registry
Physician & Study Coordinator
Synopsis: You have recently been admitted to the hospital to receive treatment for your stroke. You are being asked to participate in the ARAMIS study. Researchers at the Duke Clinical Research Institute are interested in learning how to provide important and timely insight into the management of acute stroke patients who are on new oral anticoagulants in community practice.

The primary goal is to address several key treatment and management issues surrounding patients with either Acute Ischemic Stroke (AIS) or Intracranial Hemorrhage (ICH) on anticoagulant therapy. The achievement of such findings would be of critical importance to help fill in gaps on guideline recommendations and provide insights into the management of AIS and ICH patients on treatment with new anticoagulants. This will allow physicians to better understand anticoagulation therapy while improving the care and outcomes of patients on these agents who have stroke complications.
Close
Patients are eligible to be included in the study if they meet the following criteria:
Age 18 years or older
Have been diagnosed with acute ischemic stroke and have been treated with dabigatran, rivaroxaban, apixaban, edoxaban within 7 days prior to admission, or
Have been diagnosed with intracerebral hemorrhage and have been treated with warfarin or one of the new oral anticoagulants within 7 days prior to admission
ARAMIS PRO follow-up study: Ability of patient or legally authorized representative to provide informed consent for longitudinal follow-up indicating they understand the purpose and the requirements of the study and are willing to participate.
Close
Patients who were transferred from another hospital or discharged to other acute care facility will be excluded.
Close