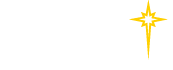 AMG 334 – 20190389

Phase 4, Open-label Study to Evaluate Treatment Satisfaction with Erenumab in Patients with Migraine (AMG 334 – 20190389)
Physician & Study Coordinator
Physician
Close
Synopsis: This study is being done to analyze treatment satisfaction with erenumab as a preventive treatment in adult patients with episodic migraine (EM) or chronic migraine (CM) currently on 1 standard of care migraine prevention therapy.
The drug(s) used in this study is: Erenumab. Erenumab is an antibody that helps prevent migraine by blocking the receptor for calcitonin gene-related peptide (or CGRP), a substance in your body that is released during migraine attacks
It will evaluate how satisfied you are with erenumab treatment, whether you feel that your migraine gets better or worse or stays the same with erenumab treatment, and the effect of erenumab on how your migraine affects your day-to-day activities.
Close
Inclusion Criteria
Age ≥ 18 years
History of migraine (with or without aura) for ≥ 12 months before screening
≥ 4 migraine days per month on average across the 3 months prior to screening
Treatment with 1 oral migraine preventive medication
Exclusion Criteria
History of cluster headache or hemiplegic migraine headache
Unable to differentiate migraine from other headaches
Evidence of substance-related disorders
Active chronic pain syndromes (e.g., fibromyalgia and chronic pelvic pain)
No therapeutic response with > 3 migraine preventive medication categories
Close