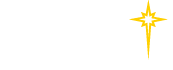 Find a Practice/Location
View All

MAVA-LTE

SLUHN 2019-42
A Long-term Safety Extension Study of Mavacamten (MYK-461) in Adults with Hypertrophic Cardiomyopathy Who Have Completed the MAVERICK-HCM (MYK-461-006) or EXPLORER-HCM (MYK-461-005) Trials (MAVA-LTE)
Physician & Study Coordinator
Physician
Dr. Jamshid Shirani
Close
Synopsis: The purpose of this study is to assess the long-term safety and tolerability of mavacamten in participants with non-obstructive hypertrophic cardiomyopathy (nHCM) and obstructive hypertrophic cardiomyopathy (oHCM).
Close
Has completed MAVERICK-HCM through Week 24 within the past 3 months
Has a body weight greater than 45 kg
Has adequate acoustic windows to enable accurate echocardiograms.
Female participants must not be pregnant or lactating and, if sexually active, must be using acceptable birth control methods from the Screening visit through 3 months after the last dose of investigational medicinal product (IMP).
Male participants with sexual partners must agree to use condoms for the duration of the study and for 3 months after the last dose of study drug in order to prevent passing mavacamten to the partner in the ejaculate
Has documented LVEF ≥ 55% by echocardiography core laboratory

Has safety laboratory parameters (chemistry, hematology, coagulation, and urinalysis) within normal limits (according to the central laboratory reference range).
Close
Has a history of syncope or a history of sustained ventricular tachyarrhythmia with exercise within the past 6 months
Has a history of resuscitated sudden cardiac arrest or known history of appropriate implantable cardioverter-defibrillator (ICD) discharge for life-threatening ventricular arrhythmia within the past 6 months
Currently treated with disopyramide or ranolazine (within 14 days prior to Screening) or treatment with disopyramide or ranolazine is planned during the study.
Has QTcF > 480 ms or any other ECG abnormality considered by the investigator to pose a risk to participant safety (eg, second-degree atrioventricular block type II)

Has any acute or serious comorbid condition (eg, major infection or hematologic, renal, metabolic, gastrointestinal, or endocrine dysfunction) that, in the judgment of the investigator, could lead to premature termination of study participation or interfere with the measurement or interpretation of the efficacy and safety assessments in the study

History of clinically significant malignant disease that developed since enrollment in MAVERICK-HCM
Has a history or evidence of any other clinically significant disorder, condition, or disease that, in the opinion of the investigator, would pose a risk to participant safety or interfere with the study evaluation, procedures, or completion
Is unable to comply with the study requirements, including the number of required visits to the clinical site
Close