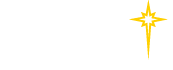 Find a Practice/Location
View All

HARP

SLUHN 2018-84
NYU Women's Heart Attack Research Program (NYU HARP)
Physician & Study Coordinator
Physician
Dr. Dwithiya Thomas
Close
Synopsis: The purpose(s) of this study are:
To find the causes of heart damage in women with open arteries using images of the heart arteries (called optical coherence tomography or OCT) and the heart itself (called magnetic resonance imaging or MRI). By "open arteries", we mean arteries that are less than halfway blocked.

To find out whether a new stress management treatment is helpful and easy to use for women who have had a heart attack, and to find out whether stress is related to heart attack in women.
You are being asked to participate in this study because you are a woman with symptoms, such as chest discomfort or shortness of breath, and heart damage that was identified by a blood test and/or electrocardiogram, and your doctor has ordered a coronary angiogram (also called cardiac catheterization, or cath).
Close
Acute ischemic symptoms compatible with diagnosis of MI, such as chest pain or anginal equivalent symptoms at rest or new onset exertional anginal equivalent symptoms
Objective evidence of MI (either or both of the following):

Elevation of troponin to above the laboratory upper limit of normal (ULN)
ST segment elevation of ≥1mm on 2 contiguous ECG leads

Willing to provide informed consent and comply with all aspects of the protocol
Age ≥ 21 years
Female sex
Close
Stenosis ≥50% of any major epicardial vessel on invasive angiography, as determined by the angiographer at the time of clinically ordered cardiac catheterization
History of known obstructive CAD at angiography, including history of percutaneous coronary intervention (PCI) or coronary artery bypass grafting (CABG)
Recent use of vasospastic agents, such as cocaine, triptans, or ergot alkaloids (≤1 month)
Alternate explanation for troponin elevation, such as hypertensive urgency, acute exacerbation of heart failure, chronic elevation due to kidney disease, pulmonary embolism, cardiac trauma
Coronary dissection apparent on angiography
Excessive coronary tortuosity which, in the angiographer's opinion, increases the risks of OCT
eGFR<45 or contraindication to additional contrast needed for OCT in the opinion of the angiographer or treating physician
Pregnancy
Thrombolytic therapy for STEMI (qualifying event)
Close