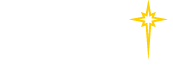 Find a Practice/Location
View All

EnSite Precision

SLUHN 2018-75
EnSite Precision Observational Study: A Clinical Evaluation using EnSite Precision Cardiac Mapping System (software version 2.0.1 or higher) in a Real-World Environment
Physician & Study Coordinator
Physician
Dr. Steven Stevens
Close
Synopsis: The purpose of this clinical study is to evaluate the clinical usage of the EnSite Precision™ Cardiac Mapping System and the new software in a variety of procedures and clinical settings. The system is approved for use worldwide, so there are no parts of this study that would be considered experimental.

In order to assess this new and improved system, the information and data coming from your procedure and follow-up period will be collected and analyzed. Your doctor will treat your heart rhythm disorder as per normal standard practice in your hospital. There will be no change to your ablation procedure; however, there might be a small change to your long-term follow-up. Depending on your doctor's standard follow-up practice, you might be invited one or two times more for an in-clinic visit throughout the study follow-up period.

Information collected during the course of this study will include data about your overall heart condition, the catheter ablation procedure and how you do after the procedure. You will also be asked some questions about how you are feeling physically and emotionally.
Close
Indicated for a cardiac EP mapping and RF ablation procedure using a 3D mapping system per IFU
Over 18 years of age
Able to provide informed consent for study participation and willing and able to comply with the protocol described evaluations and follow up schedule
Close
Patients who are only presenting with:

Atrioventricular Nodal Reentrant Tachycardia (AVNRT)
Atrioventricular Reentrant Tachycardia (AVRT)

Planned cryoablation procedure
Implanted with a neurostimulator
Contraindication to anticoagulation
Known presence of cardiac thrombus
Recent (<3 months) myocardial infarction or unstable angina or coronary artery by-pass
Currently enrolled in a clinical study/investigation evaluating another device or drug that would confound the results of this study
Pregnant or nursing
Individuals whose willingness to volunteer in a study, in the judgement of investigator or public authorities, could be unduly influenced by lack of or loss of the autonomy due to immaturity, or mental disability, or adverse personal circumstances, or hierarchical influence
Close