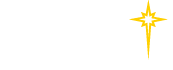 Find a Practice/Location
View All

Meet our Team

Thomas F. Parsons, RN, CCRP
Manager, Med-Surg Integrated Clinical Trials
Tom Parsons is a graduate of the Abington Hospital School of Nursing, ('92), and began his career in research as a research coordinator in 1997 after being an Operating Room nurse at MCP Hospital for 5 years. He obtained his certification as a research coordinator in 2001 through the ACRP and then in 2012 through SOCRA.
Prior to coming to work at St. Luke's Health System, Tom has served as a Research Manager at the Drexel University College of Medicine in Philadelphia, a Director of the Cooper Research Institute at Cooper University Hospital in Camden New Jersey, and most recently as a Research Manager at the Temple Cancer Center in Philadelphia. He has also been a certified CPR instructor for the American Heart Association since 1988. Tom has served in the U.S. Army from 1976-1987 as a cryptographic communications repairman, and as a medical aidman.
In his spare time while not working, Tom enjoys traveling, fishing, and swimming; as well as coaching diving for a local swim team.
Erin McLane, RN, BSN
Med-Surg Research Nurse
Erin McLane joined the Clinical Trials Office at St. Luke's in September 2016 as a Research Nurse Coordinator in the Medical/Surgical division. Erin received her Bachelor of Science in Nursing from Cedar Crest College. Prior to joining the St. Luke's family, she was a Trauma nurse at Oregon Health and Science University in Portland, Oregon. In 2014 Erin decided to return to her hometown in the Lehigh Valley. St. Luke's has been the hospital network of choice for her and her family. She was actually born at the St. Luke's Bethlehem campus.
Erin has a passion for health care and enjoys building relationships with her patients and their families. She pursued a career in research because, for her, it is the perfect blend of patient care, passion for science, and being part of future medical advancements. She is excited to be part of a robust clinical trials department, where cutting-edge treatment is being developed to give the absolute best care to our patients.
In her free time, she enjoys travel, reading, home projects, cooking, hiking, and spending time with family and her dog Samson.
Leah Bryant, BS, LPN
Med-Surg Clinical Research Coordinator
Leah is a Clinical Research Coordinator in the Medical Surgical Clinical Trials Division. She received her Baccalaureate of Science in neuro-psychobiology from DeSales University in 2003. She later went on to achieve her certificate as a Licensed Practical Nurse from Lehigh Carbon Community College in 2014. She has spent the last 18 years serving the needs of clients in the behavioral health aspects of care. Her roles ranged from counseling to social work to nursing. With her interest toward research continually growing, she decided to join the ever advancing Clinical Trials and Research Department at St. Luke's University Hospital.
Susan Hahn
Med-Surg Clinical Research Coordinator
Susan joined the St. Luke's Clinical Trials team in December of 2016 as a Clinical Research Coordinator in the Med/Surg. division of the ever-growing and ever-exciting field of clinical research.
Susan started her career in the clinical research field more than 20 years ago working in an Allergy/Asthma/Immunology private practice where she participated in all aspects of clinical research and a variety of clinical trials. On a personal level, Susan believes that working as a Clinical Research Coordinator provides a sense of reassurance and education to a patient that cannot be provided on any other health-related platform.
While not working, Susan enjoys spending time with her children and helping family members who own a local produce farm. Additionally, Susan is very active with her church where she is a parish board member and is the Chairperson of the Altar Guild. Additionally, Susan enjoys volunteering with her local country fair.