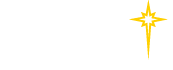 Find a Practice/Location
View All

ELEVATE UC 52

SLUHN 2019-76
A Phase 3, Randomized, Double-Blind, Placebo-Controlled, 52-Week Study to Assess the Efficacy and Safety of Etrasimod in Subjects with Moderately to Severely Active Ulcerative Colitis
Physician & Study Coordinator
Synopsis: The purpose of this study is to assess an investigational drug called etrasimod (also referred to as the "study drug") in the treatment of ulcerative colitis (UC). "Investigational" means that etrasimod has not been approved by any regulatory authorities, including the US Food and Drug Administration (FDA), therefore, it is not available by prescription.
You are being asked to participate in this research study because you have been diagnosed with Ulcerative Colitis (UC). UC is a life-long condition, which causes inflammation (pain, swelling, and redness) of the colon (part of the bowel or large intestine) caused by an over-reaction of the immune system (the body's defense system, which fights infection), and you either did not respond to UC therapy, responded to UC therapy at first but are no longer responding, or could not tolerate available UC therapies. The most common symptoms of UC are diarrhea, abdominal cramps, and rectal bleeding, which is blood coming from the anus either with or without stool. The aim of current treatments is to provide relief from symptoms and improve inflammation in the lining of the colon (further referred to as "tissue healing") and quality of life.
Current treatments include anti-inflammatory medication known as 5-aminosalicylic acid (5-ASA), antibiotics, corticosteroids, and biologic medications. These medications may help to control the immune system. Available medications may help improve symptoms of UC for some patients, but not for others. Also, for some patients, existing treatments may help at first, but the symptoms may return. As a result, there is a need to develop and find new treatments for patients with UC.
Etrasimod, the study drug, is a substance designed to block the movement of some kinds of cells in your body (part of your immune system called "lymphocytes") to areas of inflammation in the colon. It is hoped that by doing so, the study drug may reduce inflammation in the colon, leading to an improvement in the symptoms of UC. In previous clinical research studies, it has been shown that etrasimod improved symptoms and tissue healing in subjects with UC.
This study seeks to answer the following questions:
Is etrasimod safe?
Does etrasimod improve symptoms of UC?
Does etrasimod improve the appearance of the colon?
What does the body do to the study drug (looking at the movement of the study drug into, through and out of the body)?
Close
Diagnosed with ulcerative colitis (UC) ≥ 3 months prior to screening
Active UC confirmed by endoscopy
Close
Diagnosis of Crohn's disease (CD) or indeterminate colitis or the presence or history of a fistula consistent with CD
Diagnosis of microscopic colitis, ischemic colitis, or infectious colitis
Close