Hospital Opening Fall 2019
New St. Luke's Campus in Bucks County
St. Luke's is developing a new 80-bed hospital, including a future medical office building, on a 30-acre parcel of land at Route 663 and Portzer Road, Quakertown.
A traffic light will be installed on Route 663 prior to the opening of the new facility. Additional improvements will be made when/if necessary as additional services are added at the new location.
The $100 million new campus will be the largest project ever in the history of Quakertown.
Groundbreaking is scheduled for the spring of 2018, with the opening projected for the fall of 2019. Over time, the campus will grow as more inpatient and outpatient services, as well as physician offices are added.
The project will utilize 100% American steel. The project is expected to create 200 construction jobs and 100 new employee positions.
Route 663 and
Potzer Road
Quakertown, PA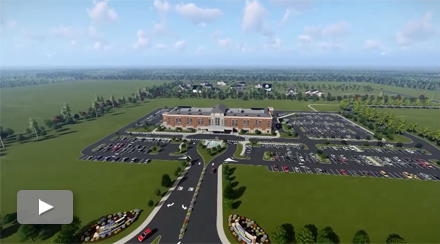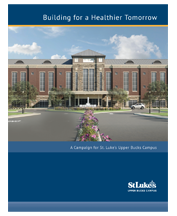 If you would like more information about how you can help support "Building for a Healthier Tomorrow – A Campaign for St. Luke's", contact the St. Luke's Development office at 484-526-3067.