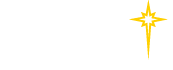 Find a Practice/Location
View All
Fill out the form to receive a FREE wellness pack* and information about services at St. Luke's!
*While supplies last. Limit- one wellness pack per household.
The St. Luke's wellness pack includes a variety of products to protect your health and help get you through the cold and flu season!
Included in this wellness pack is:
1 tissue pack
2 Purell anti-bacterial wipes
2 Halls Defense Vitamin C cough drops
1 Blistex medicated lip treatment packet
1 Nextemp disposable thermometer
In addition, included in this wellness pack is a Custom Sunflower Growable Planter kit which includes one fiber pot, soil pod and a sunflower seed packet. The fiber pot is 100% organic, sustainable and biodegradable (made from spruce wood, manufactured without glue or binders) and ready to place outside in soil.

---
LEARN MORE ABOUT:
St. Luke's Anderson Campus
sluhn.org/Anderson
Graduate Medical Education programs
sluhn.org/GME
St. Luke's Rodale Institute Organic Farm
slhn.org/wellnow/nutrition/farm-produce