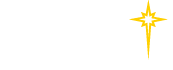 Find a Practice/Location
View All

Outpatient Therapy

Physical Therapy at St. Luke's has several convenient locations offering advanced therapy services for children from infants to teens. Our physical, occupational and speech therapists work as a team to maximize your child's ability to move, play and communicate.
Physical Therapy
The specially trained staff helps patients with a wide variety of conditions, including tendonitis/bursitis, strains/sprains, fractures and joint replacements.
Speech Language Pathology
Certified speech-language therapists help infants, children, adolescents, adults and older adults with a number of conditions, including dysphagia, aphasia, stuttering/cluttering and apraxia/childhood developmental apraxia.