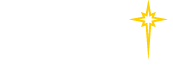 Find a Practice/Location
View All

Pulmonary & Allergy

St. Luke's University Health Network in partnership with St. Christopher's Hospital for Children brings subspecialty medicine to children of the Lehigh Valley. The section of Pulmonology and Allergy aims to improve the respiratory health of children through innovative medical services.
Target disease areas include:
Asthma
Hay fever
Allergic reactions

Medications
Foods
Insect stings

Infections of the sinuses
Eczema (atopic dermatitis)
Hives (urticaria, welts)
Cystic Fibrosis
Chronic respiratory failure including patients on ventilators and tracheostomy
Lung disease of prematurity and sleep-disordered breathing.
To find a St. Luke's pulmonologist, call InfoLink at 1-866-STLUKES (785-8537) or click here.