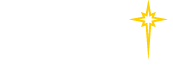 Find a Practice/Location
View All

Hospitals
Fitness & Sports Performance Centers
View All
Outpatient Centers
View All

St. Luke's Center
Administrative Offices
Pediatric Hearing Services

While St. Luke's pediatric audiology services include a broad range of comprehensive hearing and balance evaluations, we specialize in pediatric evaluations that are difficult to test. St. Luke's is one of only a handful of healthcare facilities in the state that offers the comprehensive Two-Tester Format. This unique approach involves two audiologists that each work one-on-one with your child. This assessment method allows for direct, individual care and provides a more comprehensive, thorough approach to evaluating your child's hearing needs.
St. Luke's is also the only healthcare facility in the region that dispenses hearing aids to children. After your child's evaluation, we can order the perfectly fitting hearing aid. You can take care of your child's hearing needs all in one convenient location.
In addition, if your child already has a hearing aid, and you're not sure if it is still effective, we have the staff and equipment to verify pediatric hearing aid fittings.
Specialized diagnostic evaluations at St. Luke's Audiology include:
Brainstem Auditory Evoked Response (BAER) for neurology and hearing
Otoacoustic Emissions (OAE) for hearing
Videonystagmography (VNG) testing for dizziness and balance
Electronystagmography (ENG) for dizziness and balance
Two-Tester Audiologist Format for hearing evaluation
Verification of Hearing Aid Fittings