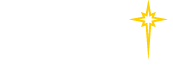 Find a Practice/Location
View All

Hospitals
Fitness & Sports Performance Centers
View All
Outpatient Centers
View All

St. Luke's Center
Administrative Offices
Meet Our Team

An audiologist holds a master's degree or certification from an accredited university and has received specialized training in the prevention, identification and non-medical treatment of hearing disorders. Audiologists are required to complete a full-time internship and to pass a national competency examination by the American Speech Language and Hearing Association for Certification. With a graduate-level education and professional certificate and license, an audiologist is the most qualified professional to perform hearing tests, refer patients for medical treatment and provide rehabilitation services such as hearing instruments.
Carolyn L. Gowin, MS, CCC-A
Clinical Audiologist
Carolyn joined St Luke's in 2002. Prior to that, she was employed at Children's Hospital of Pittsburgh. She graduated from Bloomsburg University with a Bachelor's in Communication Disorders and from Gallaudet University with a Master's of Science in Audiology. Carolyn has special interests in pediatrics and sign language.
Nancy Napolitano, MS, CCC-A
Clinical Audiologist
Nancy joined St Luke's in 2003. She joined the department with an extensive background in hearing instrument knowledge and experience. Nancy owned her own corporation in Texas, as well as having worked with both ENT Physicians and hearing instrument manufacturers. She graduated from Northern Arizona University with a Bachelors of Science in Communication Disorder, and from the University of New Mexico with a Master's of Science in Audiology. Nancy brings a touch of the Southwest to our facility.