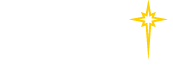 Find a Practice/Location
View All

Hospitals
Fitness & Sports Performance Centers
View All
Outpatient Centers
View All

St. Luke's Center
Administrative Offices
Hearing Aids for Kids

At St. Luke's, we will work together with you and your family as a team to find the best-fitting hearing aid for your child. Unlike years ago, hearing aids today come in a wide variety of shapes, sizes and styles for you and your child to choose from. We will find the best way to enhance your child's communication skills.
It is important to note that hearing aids are not corrective. Rather, they will enhance your child's ability to hear based on the type of hearing loss and listening environment.
St. Luke's uses the world's best manufacturers to provide you with the finest quality hearing aids such as Oticon, Phonak, Siemens and Starkey. Hearing aids come in many styles, but not all styles are appropriate for each specific hearing loss. We will help you determine the best style and fit for your child based on his or her medical condition.