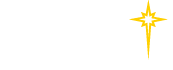 Find a Practice/Location
View All

We're Ready for You

We're Ready for you...and your family!
St. Luke's Pediatrics is taking every measure to keep you and your child safe.
Our Pediatric offices are open and safe.
Keep your scheduled appointment.
Keeping up with recommended vaccinations and check-ups is important. Schedule an appointment.
In-office visits, virtual visits and curbside consultations are available.
We are all masking for you.
With our expanded services, patients have access to an Inpatient Pediatrics Unit and a Pediatric Intensive Care Unit (PICU). Primary and specialty pediatric services include:
General Surgery
Pulmonology
Cardiology
Gastroenterology
Neurology
Nephrology
Endocrinology
Developmental Pediatrics
Psychiatry
Dermatology
Plastic Surgery
Orthopedics